Active Lives Children's Survey: Have your say
On this page, you'll find the list of Norfolk schools chosen to participate in the Children's Active Lives Survey, and a breakdown of the latest report findings in Norfolk and the UK.
The Active Lives Children and Young People Survey is now in its fourth year. Sport England launched the school-based survey in September 2017 to measure engagement in, and attitudes to, sport and physical activity among children and young people in school Years 1-11.
Sport England then releases the data sets for the survey annually, which give a good insight into the current levels of physical activity across the country as well as in Norfolk.
Find out whether your child's school has been chosen to participate below.
---
Schools participating in the 2021 Autumn Term Active Lives Survey
Each term, Sport England provide Active Norfolk with a random sample of schools that have been selected to take part in the survey. Within that school there will be three year groups selected. Check to see whether your school is on the list below.
Schools who participate will receive a bespoke report outlining their survey results, which will cover measures of their pupils activity levels, physical literacy, swimming proficiency, wellbeing, self-efficacy and levels of social trust.
They will also receive a healthy schools rating to celebrate the positive actions the school is delivering in terms of healthy eating and physical education. Schools will also receive £100 worth of sports equipment.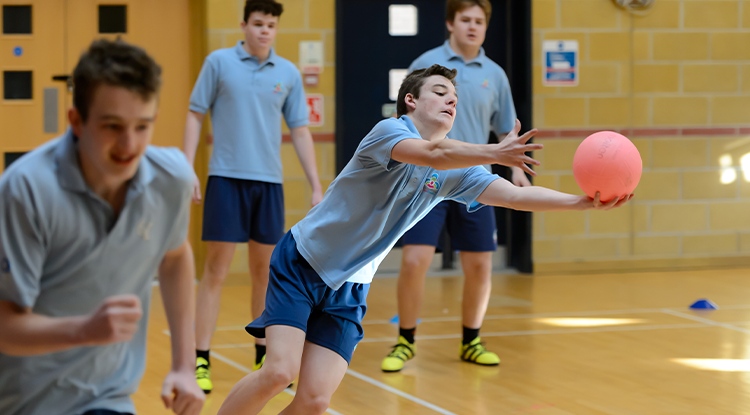 If your child's school is not on this list, they have not been chosen to participate in this survey just yet.
---
Complete the Active Lives Survey
Use the links below to select the district your child's school is in to fill in the correct survey. Please ensure you only fill in your school's designated survey.
---
What are the latest Active Lives Survey figures?
The latest survey figures were released in January 2021. The findings covering the 2019/20 academic year, with the main takeaways as follows:
44.9% of children and young people (3.2 million nationally) met the Chief Medical Officer guidelines of 60 active minutes or more a day.
Under a quarter of children and young people (23.8%, or 1.7 million) were fairly active. This means they achieved an average of 30-59 minutes per day.
Meanwhile, 31.3% (2.3 million children nationally) achieved less than 30 minutes of activity per day.
This year, Sport England also published a second report which focussed specifically on children and young people's behaviours in the summer term as activity restarted after the first national lockdown.
Despite the pandemic hitting the activity rates hard, some positive results did emerge. During lockdown girls became more active than boys as they found alternative ways to be active. Also, children from the least affluent families maintained their activity levels during the pandemic. They did not see the decrease that children from more affluent families reported.
What about Norfolk's children and young people?
In Norfolk, physical activity levels were broadly consistent with the national results:
45.2% of children achieved an average of 60+ minutes per day;
18.9% were fairly active, or achieved an average of 30-59 minutes per day;
However over a third, 35.9%, achieved less than an average 30 minutes per day