Become a parkrun practice
parkrun UK teamed up with the Royal College of General Practitioners (RCGP) to create the parkrun practices initiative.
Under this initiative, GP practices across the UK are encouraged to develop close links with their local parkrun to become 'parkrun practices'.
The aim of this approach is to improve the health and wellbeing of health care staff, patients and carers, thus reducing the need for lifelong medication.
Involvement in this initiative will help practices:
Promote parkrun as an opportunity to walk, jog, cycle or volunteer to improve staff and patient wellbeing
Improve the health and wellbeing of patients, reducing the need for lifelong medication
Raise awareness amongst the parkrun community of services that practices provide
Help develop a local community and environment centred around wellness generation
Support the UK-wide movement to scale up social prescribing activities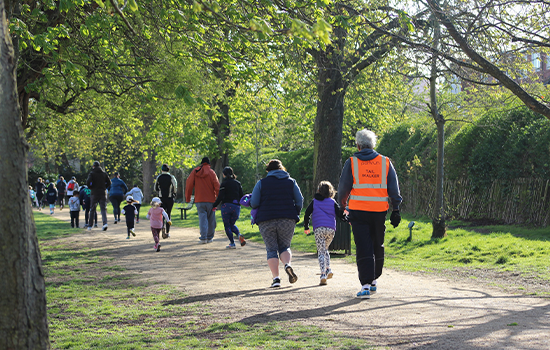 The process to become a certified 'parkrun practice' is straightforward. Click here to register to become a parkrun practice.
The benefits of parkrun
Recent research conducted by parkrun showed that hundreds of UK healthcare practitioners were already highlighting parkrun to patients.
Through this initiative, the RCGP and parkrun hope to continue to raise awareness amongst GPs and practice staff, of parkrun and 'the positive impact physical activity and volunteering can have on health and wellbeing'.
Why not give your local parkrun a try?
Whether people want to improve their fitness, make new friends, cope with health problems, learn new skills or simply be outside with others, parkrun has a positive impact on health and wellbeing and changes lives.
Free, weekly 5k events for all ages from 4+, every Saturday morning, in areas of open space
2k junior parkruns for 4-14 year olds and their families on Sunday mornings
Over 750 locations in UK
Organised by local volunteer teams
Not races: walk, run, jog, volunteer or spectate
parkrun is open to all, including those who are inactive or have health conditions or disabilities
Improve health and wellbeing through physical activity, including volunteering
Socialise, make friends and be part of a welcoming, supportive community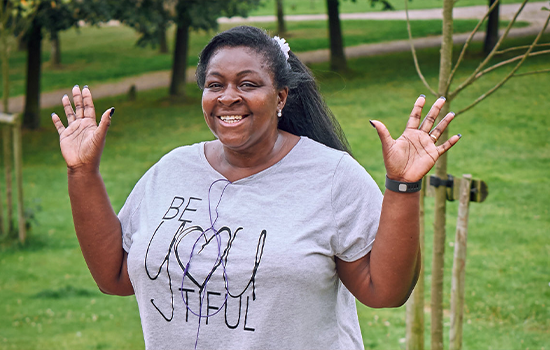 ---
Download the parkrun practices toolkit
The team at parkrun have pulled together a handy toolkit to support GP practices to become a parkrun practice.