Home exercises for people with a disability
Physical activity is for everyone, including those living with a disability. If you're disabled but not sure how to begin on your active journey, there are plenty of home workouts and exercises you can do. Starting from the comfort of your own home!
You could do adapted workout videos and light exercises throughout the day. Or you could try walking, dancing and much more!
Whether you're disabled, or acting as a carer, there are lots of available. Check below for ideas on how you could get started.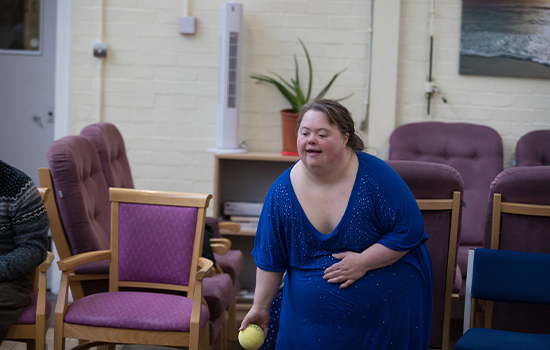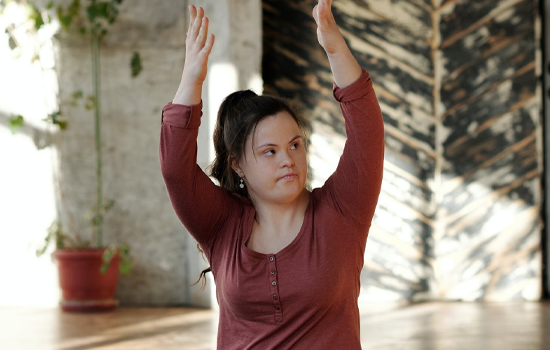 Aiming for 150 minutes of activity a week is a good goal, but any physical activity is better than none, so be sure to celebrate the little wins as you go.
As with any kind of physical activity, start slowly and gradually build up the time and intensity of your workouts. Don't forget to warm up, cool down and have fun!
---
Is it safe for me to exercise with a disability?
You should be perfectly safe to exercise when living with a disability. Depending on the type of disability, you may have to modify certain exercises, but there is still plenty you can do to achieve your recommended 150 minutes of activity a week.
There's no 'one size fits all' exercise, so we've listed a few exercises to get started which can be easily adapted and modified to suit your abilities.
Remember, if anything doesn't feel good, or you're really not enjoying it, stop and move onto something else.
If you need more help, check out the resource bank at the bottom. This lists organisations who can provided exercises for specific disabilities.
---
What disabled-friendly exercises can I do?
In short, you can do whatever exercises you enjoy!
As long as you're being safe and having fun, it doesn't matter how you get active.
Being physically active when disabled can really improve your health and wellbeing. Those with limited mobility may find some exercises harder than others, which is why we've tried to list all sorts of exercises than can be adapted to suit your needs.
1, Sitting Room Circuits and chair-based exercises
Both of these playlists can be done seated or standing, and are a good way to start small before building up your movements. Below are a few to get you started. Click here for the full sitting room circuit playlist.
2, On The Move
On the Move is a programme which makes exercises accessible for everyone. Have fun, enjoy the outdoors, share a laugh, and try new skills and activities!
We also have an 'On The Move At Home' playlist. Check out one of the videos here and click the link below for more.
3, Able2B

Able2B is a company set up to develop services that help improve function for children and adults with a disability.
They run classes, both online and in person, and give people with disabilities equal opportunities to try new things.
These include adapted boxercise, HIIT and pilates classes.
4, NHS Accessible Activities
The NHS Change4Life website has accessible activities that everyone can get involved with. There are suitable activities for both young people and adults. Have a dance, do some stretching and have fun!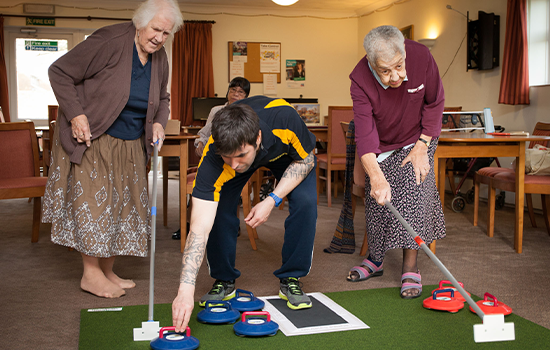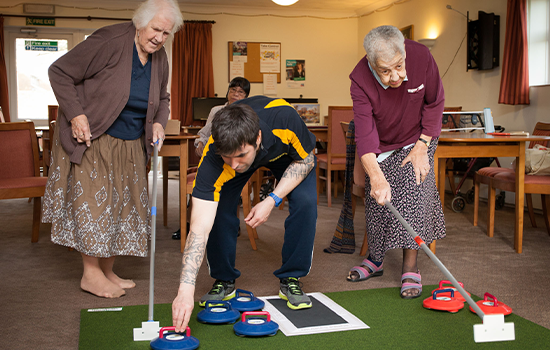 ---
Other websites to help you get active
The below websites contain useful resources to get active. For more resources and contacts including National Disability Sport Organisations (NDSO's), check out the disability resources section.