Physical Activity and Health
Physical activity is one of the best tools for keeping your body healthy. Being physically active helps to keep you fit and fight off many diseases and health complications. It also has a very important role to play in mental health.
By getting the recommended amount of physical activity, it can improve not only your health, but also boost your mental wellbeing. This could then help improve your overall quality of life.
After being diagnosed with a health condition, you might be concerned about your abilities.
However, there are exercises and activities that can be modified so anyone can take part.
These pages will teach you about the benefits of physical activity. You'll also learn how getting moving can reduce the risk, help you manage and even improve certain long-term health conditions.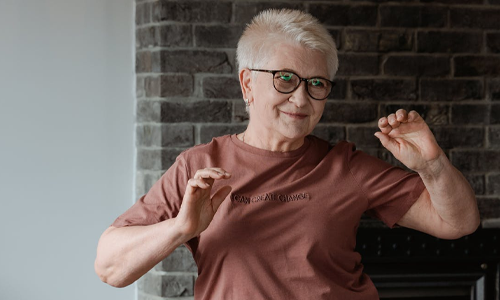 For those with a health condition
We've listed the basics of each health condition and how physical activity can help you prevent, manage and even treat them. There are also some exercises to get you started, and any relevant case studies to provide some inspiration and motivation.
For healthcare professionals
At the bottom of each page, you'll find resources, signposting opportunities and support in having conversations about the benefits of physical activity and its use in managing certain conditions. There are also e-learning pages available to assist with directive conversation support.
---
What are you looking for?
---
150 minutes: The magic number
Public Health recommends that the average adult in the UK should do 150 minutes of physical activity per week to maintain a healthy lifestyle. This doesn't need to be vigorous activity such as running if you don't enjoy it – in fact, physical activity can mean anything from a walk, to doing some gardening.
For more information on how 150 minutes of exercise can help, check out 'How Active Should You Be?'. You can also find physical activity guidelines per age group. Alternatively, to get started with some light exercises, check out the Active at Home section for ideas and resources.
---
Are you living with a health concern or long-term condition?
Active Norfolk wants to support everyone to be able to benefit from a healthy and active lifestyle.
Does your health condition stop you from being active? Would anything help you to be more active?
As part of our work to understand how physical activity can be used to improve health, we are conducting a survey. This will investigate how mental and physical health concerns and long-term conditions impact physical activity levels in adults. It will also explore what we can do to help.
Working closely with partners across the health and social care sectors, we have created a short 10-15 minute survey. This looks at health conditions and also activity levels.
By taking part in the long-term condition health survey, you will also help us ensure that the voice of people living with long-term health conditions is heard when designing future care and support services. That therefore means your contribution can have a positive impact on others in Norfolk living with health concerns.
If you need any information about the survey, be sure to get in touch, and we'll be happy to help.