Get Active: A strategy for the future of sport and physical activity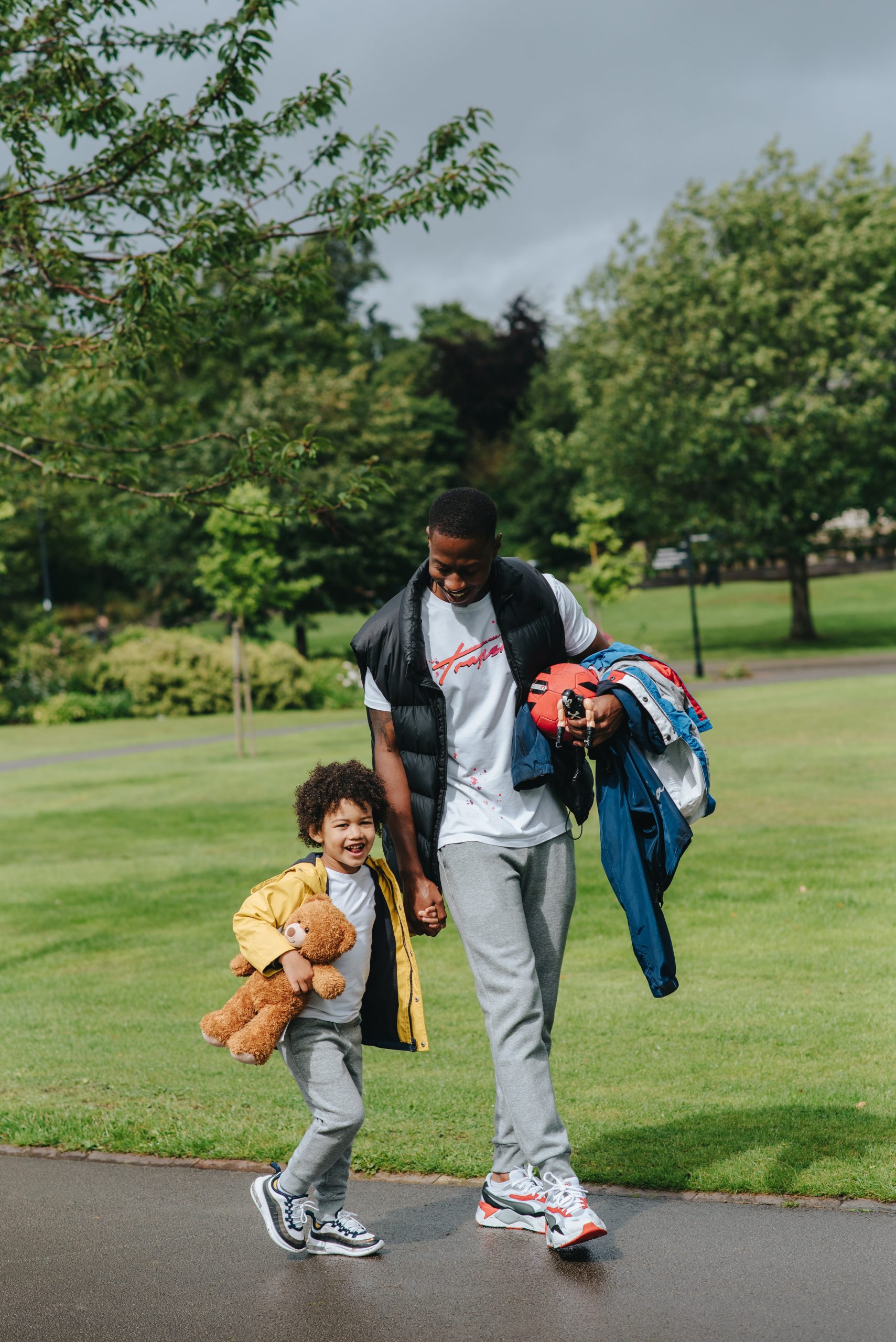 The Government's new sport strategy published today; 'Get Active: A strategy for the future of sport and physical activity' sets out their goals to improve the nation's health and fitness.
The new participation targets – to have over 2.5 million more active adults and over 1 million more active children by 2030 – are hoped to reach people of all ages and backgrounds, and meet the UK Chief Medical Officers' guidance.
According to this guidance, adults and children should aim for the following activity targets in order to optimise their chances of living a physically active lifestyle:
The current situation
Whilst we are a sport-loving country, the past few years have presented challenges through the COVID-19 pandemic and the cost of living. This has made it harder for us as a nation to be active and achieve the recommended amount of physical activity.
Figures from the latest Sport England Active Lives Survey indicate that 25% of adults are currently 'inactive' in England, with over 11 million people doing less than 30 minutes of activity in total a week.
Meanwhile figures indicate that 53% of children and young people are not meeting the CMO's guidance of at least 60 minutes of activity a day – with 23% reporting as fairly active, but 30% doing less than 30 minutes a day.
Effectively, the document released today lays out a plan to help build a healthier nation by tackling high levels of inactivity, and by making sure that the existing sport and physical activity sector thrives for future generations.
Making sport and physical activity more inclusive
A large part of the strategy focuses on the importance of helping the sector to be more welcoming to all. This involves promoting women's and disability sports, in order to encourage everyone to get active and achieve their full potential, regardless of their location or background.
Another key element of this is improving how issues and concerns are dealt with in the sector. The Government has made it clear that sport needs to be a welcoming, inclusive and fair environment that participants, as well as their parents or guardians can have confidence in.
In light of this, a call for evidence is being launched on current experiences of how issues and concerns in sport across the UK are dealt with in the sector, and how these could be strengthened in the future.
The call for evidence is open to participants in sport, parents and guardians, coaches, athlete support personnel, sports governing bodies, academics and other relevant stakeholders.
It is vital that everyone participating in sport feels safe and secure. We want to ensure that we have the strongest possible systems for addressing sport integrity issues and that we remain at the forefront of global efforts around fairness and inclusion in sport.

Stuart Andrew, Sports Minister
Moving towards a more sustainable sector
The new sport strategy also seeks to ensure that the sector moves towards a more sustainable future, both financially and environmentally.
The Department for Culture, Media & Sport (DCMS) will aim to attract additional forms of investment to help the sector continue to grow and thrive. The department will also highlight best practice, examples of good governance, and work with the tech sector to identify innovative solutions to help increase participation and physical activity.
They will also work towards a more environmentally sustainable sector that delivers on the government's net-zero ambitions. They aim to do this by championing the role that sport can play in sustainability.
The role of Active Partnerships
Delivering against these priorities will help create a more active nation and a more sustainable sport sector. The strategy lays out an ambitious vision to make sport and physical activity accessible, resilient, fun and fair for everyone.
The network of 43 Active Partnerships across the country will be crucial to making this vision a reality. Each Active Partnership will take responsibility for their local area to support the strategy through collaborative work.
That's where we come in
As the Active Partnership for Norfolk, we will play a pivotal role in realising the potential of this strategy. Our hard work and existing contributions towards reducing inequalities using sport and physical activity is well-aligned with the ambitions set out by this new strategy.
Active Norfolk welcomes the Government's renewed focus on sport and physical activity through this strategy. We are acutely focused on reducing inequality and tackling inactivity in Norfolk through our strategy, Getting Norfolk Moving. Our partnerships and place based work is vital to Active Norfolk contributing towards a fairer, healthier and more active county.

Eve Dewsnap, Director of Active Norfolk
Through a collaborative approach with a network of partners we've build up over the years, we will continue to lead the charge in Norfolk, and encourage more people in the county to be physically active.
We will work at a local level to create the conditions for collaboration across partners and sectors to help deliver the strategy's 2030 local area targets.
The strategy lays out the aim for at least 75% of Sport England place investment to be committed to areas with the lowest levels of physical activity and social outcomes by 2030. Through our locality approach, Active Norfolk will play a vital role in identifying and distributing this investment to those who could benefit most, in order to tackle inequalities in Norfolk.
---
Find out more
"Get Active: A strategy for the future of sport and physical activity" is available to read in full now. Click below to access this through the gov.uk website.
You can also access our latest impact report to see our existing work across Norfolk and how we plan to deliver on these key outcomes over the coming years.