Physical Activity and Community-Based Services
We have used key moments in the calendar year, in people's lives, and in Norfolk to inspire events to help people feel involved in their communities while improving their health through physical activity.
Events like the Women's Cycling Tour, which came to Norfolk in 2016, and a memorial bowls match have enabled people to engage within activity for a specific purpose, which has had positive outcomes upon both activity levels and wellbeing.
On this page we present you with some examples of how we've used physical activity to create engagement opportunities within community-based services.
---
Introduction
Through projects which focus on inclusivity and tie in with a large activity-related event, we have been able to build physical activity into communities to help people in later life stay active and independent for as long as possible. Initiatives have also found ways to work with different factions of society to bridge the gap between older and younger people by using themed activities which use key moments in communities to engage people and encourage inclusivity.
We have coordinated several events which have brought people together and enabled previously inactive people to enjoy physical activity in an inclusive environment. The outcomes of these events have often lead to long-term behavioural change and an increased awareness of the importance of physical activity for health.
Here are some examples:
Sheltered Housing Christmas Competition
The initial Christmas Charity Bowls match was an idea for groups from local sheltered housing schemes to come together and compete in a bowls match over Christmas. The groups played a number of different activities against each other including table tennis and new age kurling. The sessions were a huge success with residents. As a result a number of the competing sheltered housing residences now meet for friendly competitive matches on a regular basis.
Sport Relief Flagship Games
The Sport Relief Flagship Games came to Norfolk's UEA Sportspark with the Mobile Me project hosting a showcase festival at the event to increase awareness of the benefits of introducing activity into the lives of older people. The event brought together older people from care homes and residential settings from across Norfolk to compete with each other at the games.
The event proved to be hugely popular with older residents who universally took to the inclusive spirit of the event. The feedback registered on the day was extremely positive, point out how having regular access to physical activity sessions was making a real difference to older people's quality of life.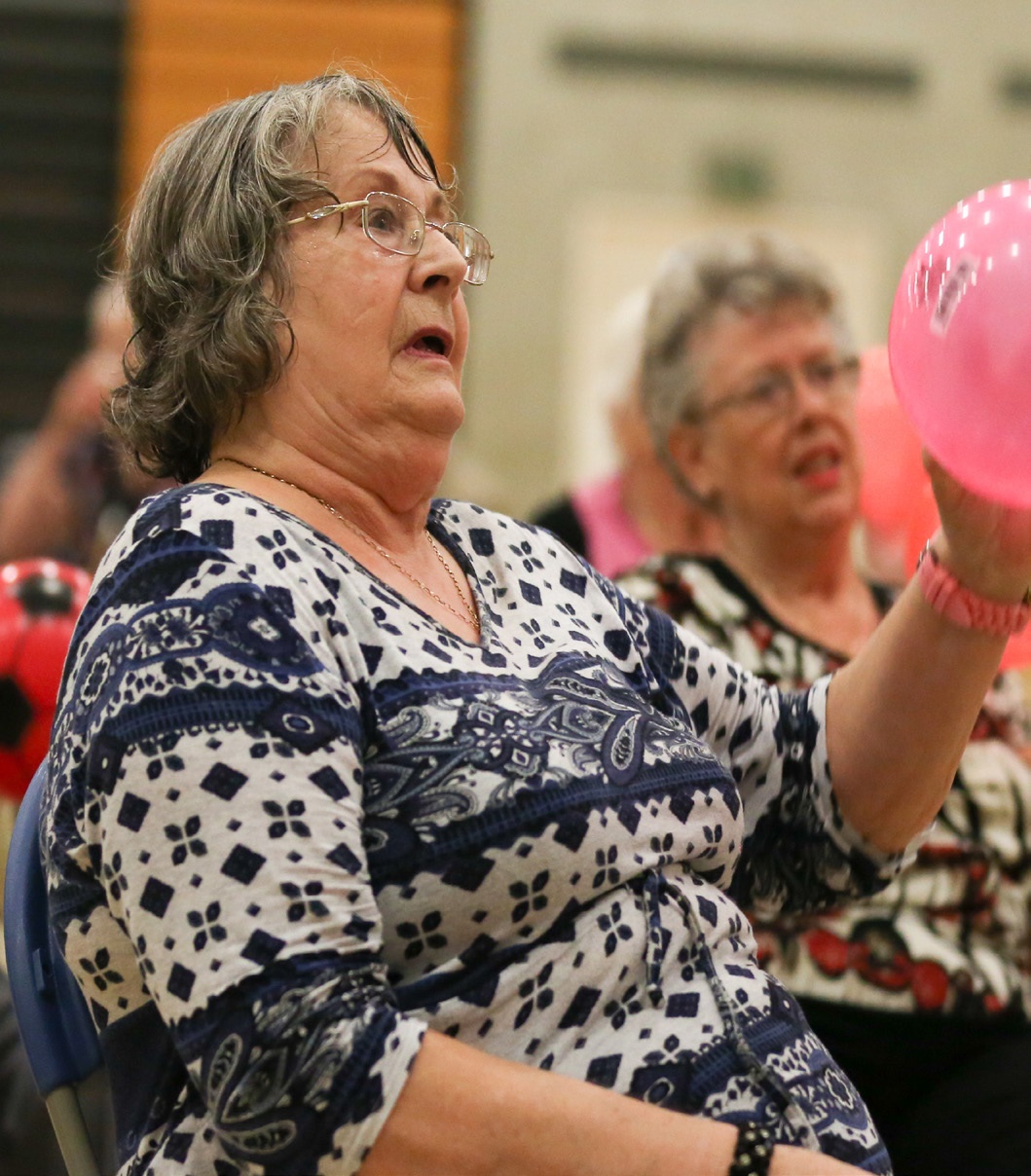 Using Key Moments as Cues for Community-Based Services
Thorpe Sixth Form College
As part of the Mobile Me project, students at Thorpe Sixth Form College, who were studying for their Sports Leader Award qualification, were involved in the delivery of inclusive activity sessions for older people in Norse residential care settings. The students were able to learn from the deliverers of the project just what is involved in making these sessions suitable for people of all ages and for those who may be struggling with a disability or dementia.
One of the students gave this account of her experience working on the Mobile Me project:
I helped to support members by instructing them on how they could participate in the Mobile Me activities and why it is important for them to try and remain as mobile as possible; furthermore, it was lovely to sit and chat to individuals who do not always get the chance to interact with a young person. As well as physical benefits, the participants were also able to feel a sense of achievement when carrying out the activities to a high standard, this especially helps their mental wellbeing which is extremely important.

Anna Parkin
The following are some examples of how using key moments in communities as cues can help engage people in physical activity.
Betty Price Memorial Bowls Match
The initial short mat bowls pilot programme was extremely successful when it was brought into the communal areas of selected sheltered housing schemes managed by circle housing.
One of the first ever members of the pilot scheme, Betty Price, passed away, the delivery staff at the residential housing scheme decided to organise a memorial match in her honour.
The memorial match consisted of a contest between two residential housing schemes with a Betty Price memorial trophy. The day itself proved to be a good-spirited day of fun for everyone and the plate was presented by Betty Price's granddaughter, which was a touching moment. The bowls pilot has continued due to its popularity and success in getting residents to become more active.
Women's Tour
The Women's Tour came to Norfolk on the 15th June 2016 so to increase the excitement among care home residents Mobile Me staff members delivered a number of cycling-themed projects in the build up to the day's events.
Throughout the sessions residents enjoying sharing memories of bikes they used to own and some residents were able to try out adapted cycling themselves.
There were also maps of the routes for residents to follow the progress of the riders. The culmination of the event and the theme of the sessions delivered before and after the Women's Tour helped the residents feel part of the excitement generated by the arrival of the event in Norfolk.