The importance of Big Norfolk Holiday Fun in local communities
By getting involved in Big Norfolk Holiday Fun (BNHF), providers can support their local communities and help them thrive.
Feeling connected to their community gives children a deep sense of belonging. It also allows them to view themselves as an important part of a larger network of people. At Chapel Break, a long-established childcare provider, they ensure that the community is a central consideration in everything they do.
The Aim
Since 2018, Big Norfolk Holiday Fun has provided support to children in receipt of free school meals throughout the holidays. The programme aims to provide a variety of creative activities that children can sign up to over the holidays. Each activity also provides a nutritious meal.
We are proud to be able to deliver the Big Norfolk Holiday Fun programme since 2021. We work closely alongside local providers to offer children and young people a healthy outlet over the school holidays.
Through encouraging more local providers to get involved, we hope to support the development and coming together of local communities across Norfolk.
The Challenges
Upon establishing any club, group or organisation, a big challenge everyone faces is the ability to spread the word, build relationships and ensure continuity of the programme.
Funding can often be an issue for many charities and organisations. Chapel Break is a community interest company, and every penny of profit gets put back into the organisation. We spoke to Lesley Doy, one of the founders of Chapel Break to learn more.
"We raise money where we can but it's programmes like Big Norfolk Holiday Fun that help us to provide sustained support to the local families." Lesley told us. "The holiday periods can be tough for families for many reasons, and being able to provide subsidised places can make a real difference. It's important to us that we not only provide engaging activities for the children but peace of mind for their parents".
"Building relationships with parents and schools is the key. It doesn't happen overnight, but good communication and a reliable service will go a long way."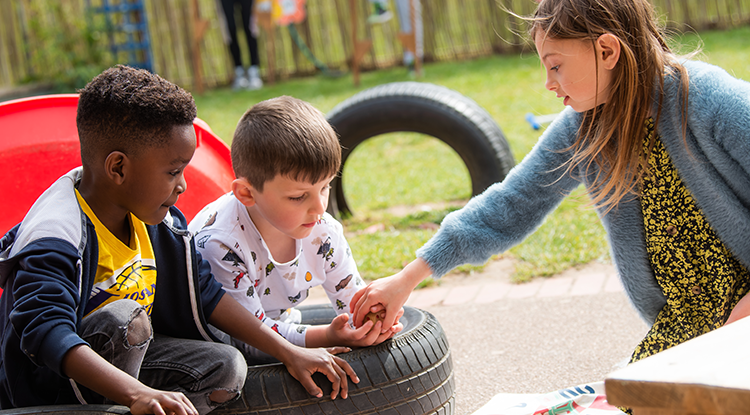 "Continuity, familiarity and friendly faces makes a huge difference for the children we look after. Being so visible in the community creates a real sense of reassurance for the children who join us."

Lesley Doy, Chapel Break
The Approach
Our community focus approach can be split into three main areas:
Promotion and support
We are aware that many organisations across Norfolk are facing challenges, due to the current cost of living. This can make it hard to find the staff required to run holiday clubs, or to effectively promote sessions.
With this in mind, we have a highly responsive Big Norfolk Holiday Fun team ready to support all providers through the process. We also built a bespoke activity finder, Every Move, through which providers can upload their sessions free of charge. This is available to all activity providers in Norfolk. However, those who are part of the BNHF programme will receive additional publicity for their events.
Active Norfolk alongside Norfolk County Council promote the programme throughout the holidays. We use various channels available to reach the target audiences so providers have to dedicate less time to it themselves.
Funding
The Big Norfolk Holiday fun programme provides vital funding which can be put towards the cost of the sessions. This includes the cost of staff, venue hire, nutritional offerings and certain equipment. Through putting this funding into their BNHF sessions, providers will also be improving their standard sessions, which benefits them in the long run.
Connecting local communities
Getting schools involved in the Big Norfolk Holiday Fun programme is a big step for us. They can get involved as providers, through hiring out their facilities or through promoting to pupils and parents. By creating these opportunities, we are also helping to create vital connections between schools and local providers.
The increase in local provisions has increased the number of volunteering opportunities for young people. In doing so, we are encouraging a sense of community pride within the younger generation.
Chapel Break OSC CIC, has been running for 20 years. It prides itself as being a dependable fixture within Earlham and Bowthorpe area. Their permanent facility which backs onto the local park is also in walking distance of 3 primary schools.
This year Chapel Break became a Big Norfolk Holiday Fun (BNHF) provider. This allowed them to offer their holiday club provision to even more families. We speak to Lesley Doy one of the Chapel Break founders to learn more.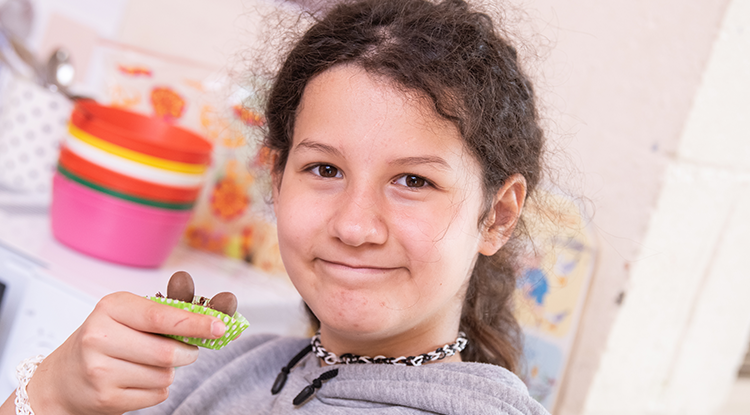 "Here at Chapel Break, we have a deep understanding of the lives and the social contexts that surround the children who attend our sessions. This understanding comes from the years of serving in this area and building close relationships with the local schools."
"Programmes like Big Norfolk Holiday Fun help us to provide sustained support to the local families. "
"We want the children to come and just be children. To be able to step out of their everyday stresses of the home life they may experience and get to be themselves. Our aim is to support each child through his or her own development in a play environment"
Chapel Break's Sara Harrison advised that the programme was particularly important for young people. It enables them to socialise over the holidays.
"For some children, it's about a sense of normality and having a routine. It's also an escape from the house over the holidays. For others it's about meeting their friends and also about making new friends. We get children from all over. It's allowed the children to mix with others, which is particularly important nowadays."
The funding from the programme has also recently enabled Chapel Break to take on two new members of staff. Both of these are university students who were looking for something out of term time. Sarah said that this has been helpful for the students, and has also enabled them to take on more children.
"It's allowed us to take extra children [on the sessions], and obviously meet the needs of the community, which is what we've always been about."
Get Involved
Your club or organisation can get involved in Big Norfolk Holiday Fun. Support local communities near you over the next school holiday. Simply click the button below to sign up or get in touch with our team.