Ben Jones to step down as Director of Active Norfolk after 16 years with the organisation
Last month, Ben Jones announced his intention to step down as Director of Active Norfolk, in order to pursue a new career opportunity.
Ben has been with Active Norfolk for 16 years, and has led the organisation as director since 2014. In this time, he has made significant contributions to the development of Active Norfolk and attitudes towards sport and physical activity across the county.
He has successfully helped the team evolve from the sport-centric organisation of over a decade ago, to one which now plays a central role in delivering Sport England's ambitious new vision to Norfolk.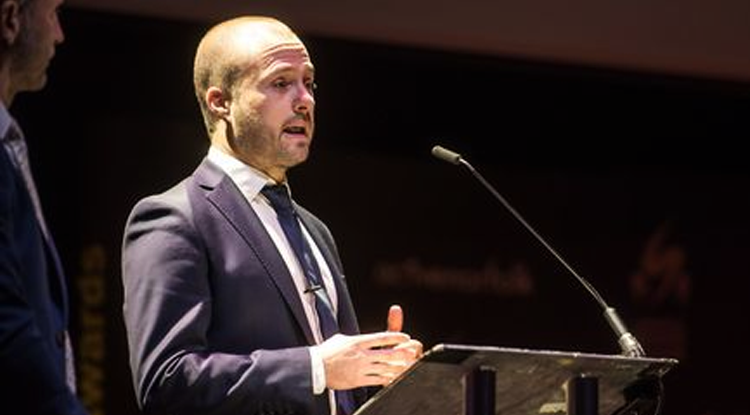 Ben will leave the organisation in early 2023, at which point we hope to have his successor in place.
---
"A respected thinker and leader"
Ben has built Active Norfolk's national reputation, and is valued by Active Partnerships and Sport England as a respected thinker.
He is recognised for his commitment to the development of sport, physical activity, and the link between participation and improved health.
"Ben should be proud of his achievements. We are grateful for the sustained contribution that he has made to Active Norfolk."

Greg Smith, Active Norfolk Chair
He has led the organisation brilliantly in his time as director, particularly through major change and disruption in recent years. His vital presence will be missed, but we wish him all the luck and success in his new role.
---
Active Norfolk's next director
Following the announcement of Ben's departure in early 2023, we will be looking for someone to take up the role of Director of Active Norfolk.
We think the ideal candidate will be able to demonstrate the following:
Experienced leadership qualities, including a proven track record of driving, developing and nurturing high performing teams. Someone who will be able to empower the Active Norfolk team to fulfil their potential and drive the organisation forward.
The ability to operate at both a strategic and an operational level. A big-picture, strategic thinker who can also maintain an eye for detail to ensure operational performance.
Strong communication, influencing and interpersonal skills. This includes the ability to operate effectively and build relationships with stakeholders.
The ability to build on the strong existing strategy and relationships that are already in place to continuously improve and evolve the organisation. Someone who is comfortable building and developing partnerships that will support the long-term sustainability of Active Norfolk.
The process for finding the exceptional individual to take on this vital role has now begun. Details of the job description and recruitment process can be found by visiting the link below.
If you or anyone you know is interested in the role, be sure to digest the information below. Feel free to arrange a confidential discussion by getting in touch.