Adapting Activities Guides
Doing physical activity in groups is a great way to improve fitness. It also creates opportunities to socialise. The adapting activities guides on this page will help you make group activities more accessible.
There are lots of popular activities that groups can enjoy. With a few changes, lots of fun group activities can be adapted so that they are accessible for everyone.
When adapting activities for a group setting, it's important to have an awareness of the abilities of different group members.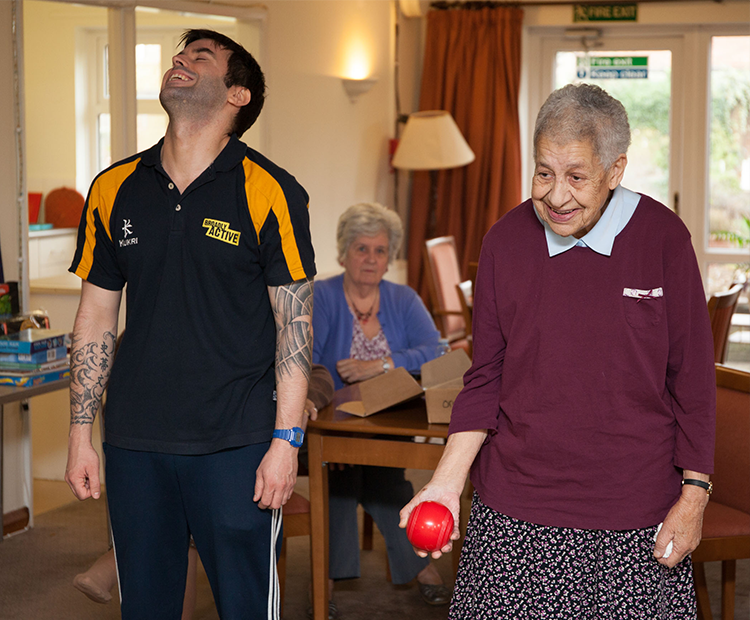 As part of our learnings from the Mobile Me project, we have developed these adapting activities guides. These guides will walk you through step by step on how to tailor and adapt activities for people of different abilities. These adaptations are particularly useful for adapting activities for those living with moderate to advanced Dementia.
Boccia guide
This guide describes how to adapt the popular game of Boccia so it is Dementia friendly, and inclusive for participants of all abilities.
---
Bowls guide
This guide details how to adapt the game of Bowls so that it is accessible for all, and is Dementia friendly.
---
Table Tennis adapting activities guides
In this guide you'll learn tips on how to adapt Table Tennis so that it's Dementia friendly, and increase the game's accessibility for people of all abilities.
---
New Age Kurling
New Age Kurling is a fun adaptation of the popular game of Curling. In this guide you'll get tips on how to adapt it so it's Dementia friendly, and suitable for people of all abilities.